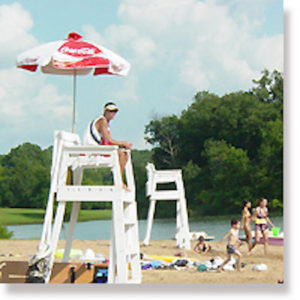 Johnson County Parks & Recreation District holding summer jobs fair on Jan. 11. The Johnson County Parks & Recreation Department is hosting its summer seasonal jobs fair on Jan. 11 from 4-8 p.m. in the boardroom of its administration building in Shawnee Mission Park, 7900 Renner Rd. No appointments are necessary for this drop-in event, and participants can apply onsite. No resume is required. There are more than 200 positions to fill. Jobs include summer camp positions, lifeguards, concessions, sports facility maintenance, marina workers, fitness instructors, and sports officials. Job sites are located throughout Johnson County. For questions, call (913) 432-7773 or visit the JCPR website for current openings.
Prairiefire hosts Hanukkah celebration. This Hanukkah, Prairiefire will be hosting a nightly Menorah lighting to mark the holiday. Each night the community is invited to gather at 5 p.m. (at 6 p.m. on Dec. 24 & 31) to participate in the ceremonial lighting of the large Menorah. This begins on Saturday at 6 p.m. (due to the Jewish Sabbath) with members of the Jewish community gathering to mark the eight-day Festival of lights that celebrates religious freedom.
Day trip to historic St. Joseph on Jan. 12. The Johnson County Parks & Recreation District is organizing a visit to historic St. Joseph. The trip departs at 8 a.m. on Thursday, Jan. 12, from Antioch Park 6501 Antioch, Merriam, and return at approximately 5:30 p.m. that day. The cost is $79 per person and includes lunch. Participants will begin with a visit to the Glore Psychiatric Museum. Next, a step-on guide leads a driving tour of some of the most unusual structures and historic sites in St. Joe. Lunch will be served at the Wyeth-Tootle Mansion. A visit to the Patee House, the former headquarters of the Pony Express, will finish the day.