Billy Joel once wrote, "A bottle of red, a bottle of white — it all depends upon your appetite." No matter what you choose, Post readers have you covered on finding the best wine lists in Johnson County.
Whether it's a new spot or an old favorite, here are some good places to pour a glass and have a great time.
Scratch Gourmet Kitchen — Prairie Village
Offering a variety of wines, as well as its seasonally-changing "elevated comfort food," Scratch Gourmet Kitchen has a chilled-out atmosphere to relax and enjoy yourself.
Reader Martha Weber Conradt said it has a "nice wine list. Great menu, too!"
It offers a variety of American and Italian red wines, cabernet sauvignon, pinot noir and more.
Located at 3939 W. 69th Terrace, Scratch is open from 4 to 9 p.m. Monday through Wednesday and 4 to 10 p.m. Thursday through Saturday.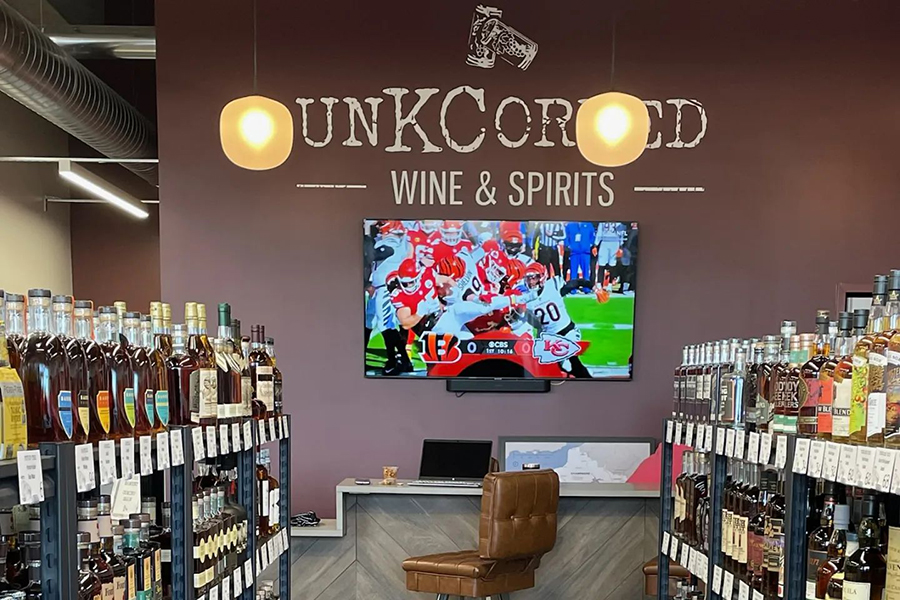 unKCorked Wine & Spirits — Overland Park
With more than 800 wines on its list, it makes sense that unKCorked would get a shout-out.
Dubbed the "premier destination for wine enthusiasts, cocktail aficionados, and craft beer connoisseurs alike," its aim is solely at people looking to either be adventurous with their drinks or settle down with an old favorite.
The business is owned by two Certified Sommeliers with more than 40 years of industry experience combined. On their website, they say their purpose is to help people find a perfect bottle of wine for their taste.
Located at 11140 Switzer Road, unKCorked is open from 10 a.m. to 9 p.m. Monday through Thursday, 10 a.m. to 10 p.m. Friday and Saturday and 10 a.m. to 8 p.m. Sunday.
Story. — Prairie Village
For several years, Story. has been a Post reader favorite. That remains the case for readers like Tom Swenson.
"It hits all price points and has older vintages of its high-end wines," he wrote. "I usually identify 5-10 I would enjoy and have a hard time selecting just one."
Included in the restaurant's wine list are blends from Italy, France and Spain. It is constantly updated, especially with new releases or when older vintages are found.
Located at 3931 W. 69th Terrace, Story. is open from 4:30 to 8:30 p.m. Wednesday through Sunday.

Vintage '78 — Overland Park
Opened earlier this year, Vintage '78 brings some freshness to the wine scene in Johnson County.
It lives by the motto is "Drink Well More Often" and offers casual dining with its extensive wine list.
On its website, it states: "Our goal is to provide a world–class wine experience that is fun and accessible for our guests and to create an inviting neighborhood space to enjoy some of life's little indulgences."
Located at 7251 W. 80th St., Vintage '78 is next door to Parisi Cafe inside the same building that also holds The Vue apartments. Its hours are 11:30 a.m. to 9 p.m. Sunday,  4:30 to 10 p.m. Monday, Thursday and Friday, and 11:30 a.m. to 11 p.m. Saturday.
Serendipity Farm & Vine — Stilwell
A local favorite on Yelp, Serendipity Farm & Wine is known not only for its wine list and pairings, but also its art classes and special events.
Founded by Kansas City native Amy Roberts, the business is a family affair, as the family makes all of their wines on site.
Located at 4674 W. 183rd St., Serendipity Farm & Vine's winery hours are 11 a.m to 5 p.m. Wednesday, 11 a.m. to 8 p.m. Thursday, 11 a.m. to 9 p.m. Friday, 11 a.m. to 9 p.m. Saturday and 11 a.m. to 6 p.m. Sunday.
A recent Post 5 to Try: Post readers pick Johnson County's most peaceful parks